Then the selected company with existing data will appear. You can change any data you want.
The label with * is required.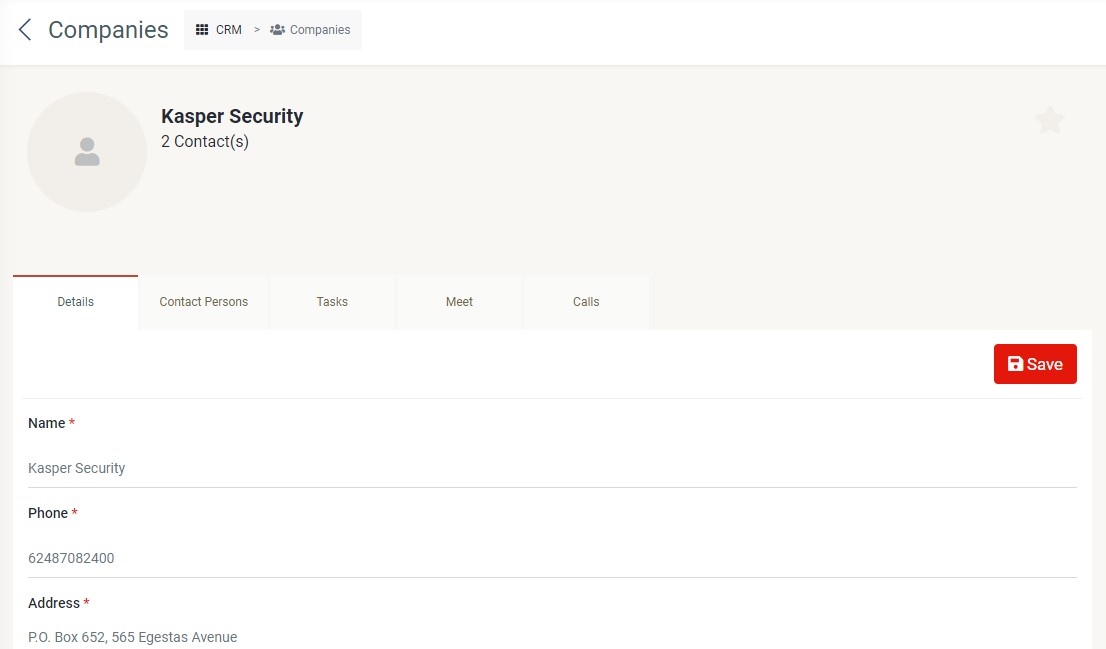 You also can manage the data of contact persons, tasks, meeting, calls, and library by clicking the tab of respective data. For more information, please refer to contact persons, tasks, meet, and calls.
Tabs