Stats Report
View all data in a blink.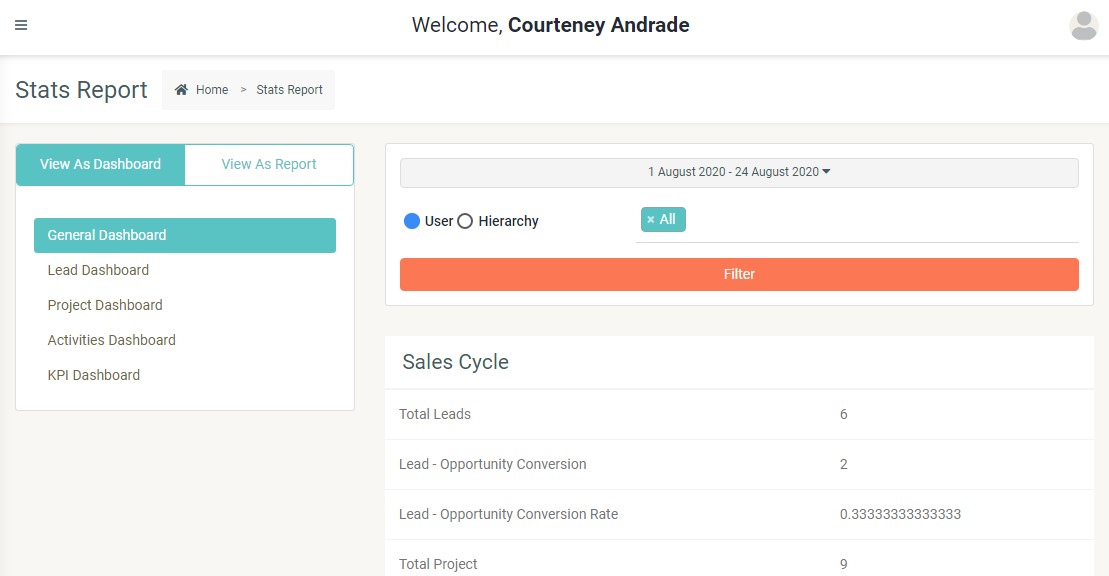 All statistic from other crm will be displayed here.
Table of Contents
The View
Applying Filter

You can set a filter on both dashboard and report to view a specific data you want. The filter can be applied to user, hierarchy, and date range.