Tasks
Organize your to-do list easier than ever.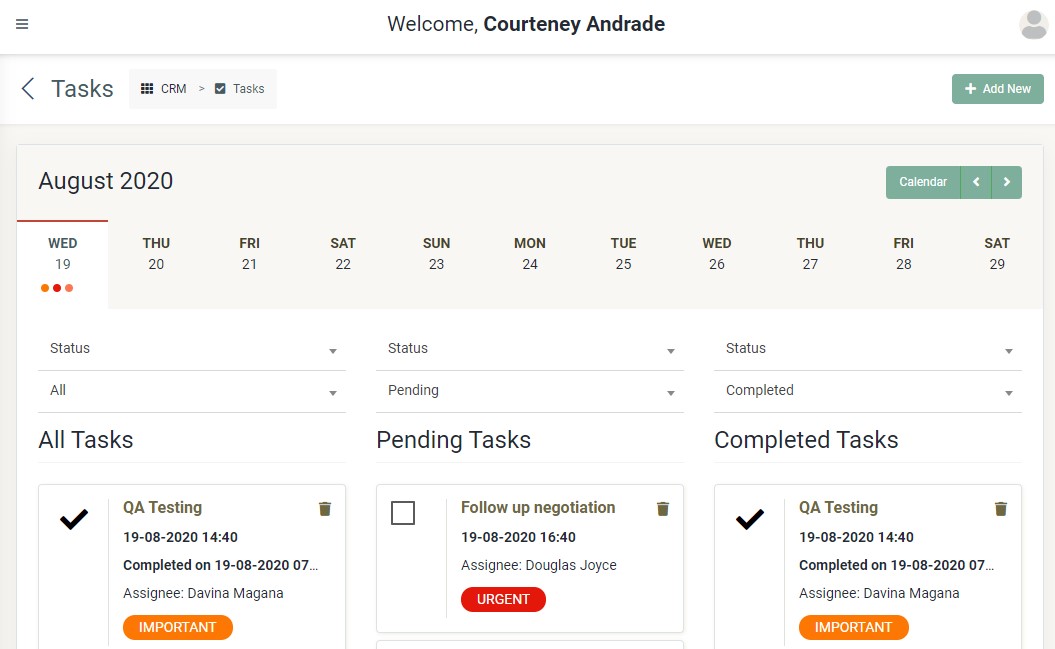 Manage all task per day in a click.
Table of Contents
Customizing the view
All tasks is shown per day. You can move to the any day from the date picker. You also can move to any day in future from the calendar button

Sorting the data Sometimes you want to view your based on a category. You can sort the data per column as it shown by status or tags.
Managing Tags

You can add more tags with customizable color based on your need by clicking Add New Tag button.

Then click save button.
You also can delete existing tag if you don't want it by clicking trashbin icon beside a tag you want to remove.

Click cancel button to cancel this action. Click Yes, delete it! button to do this action.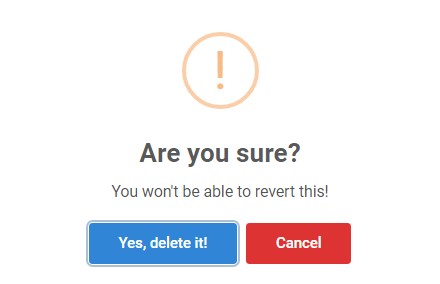 The pop-up will appear if you click Yes, delete it! button and indicating your data has been deleted.