Then the selected UAC group with existing data will appear. You can change any data you want.
The label with * is required.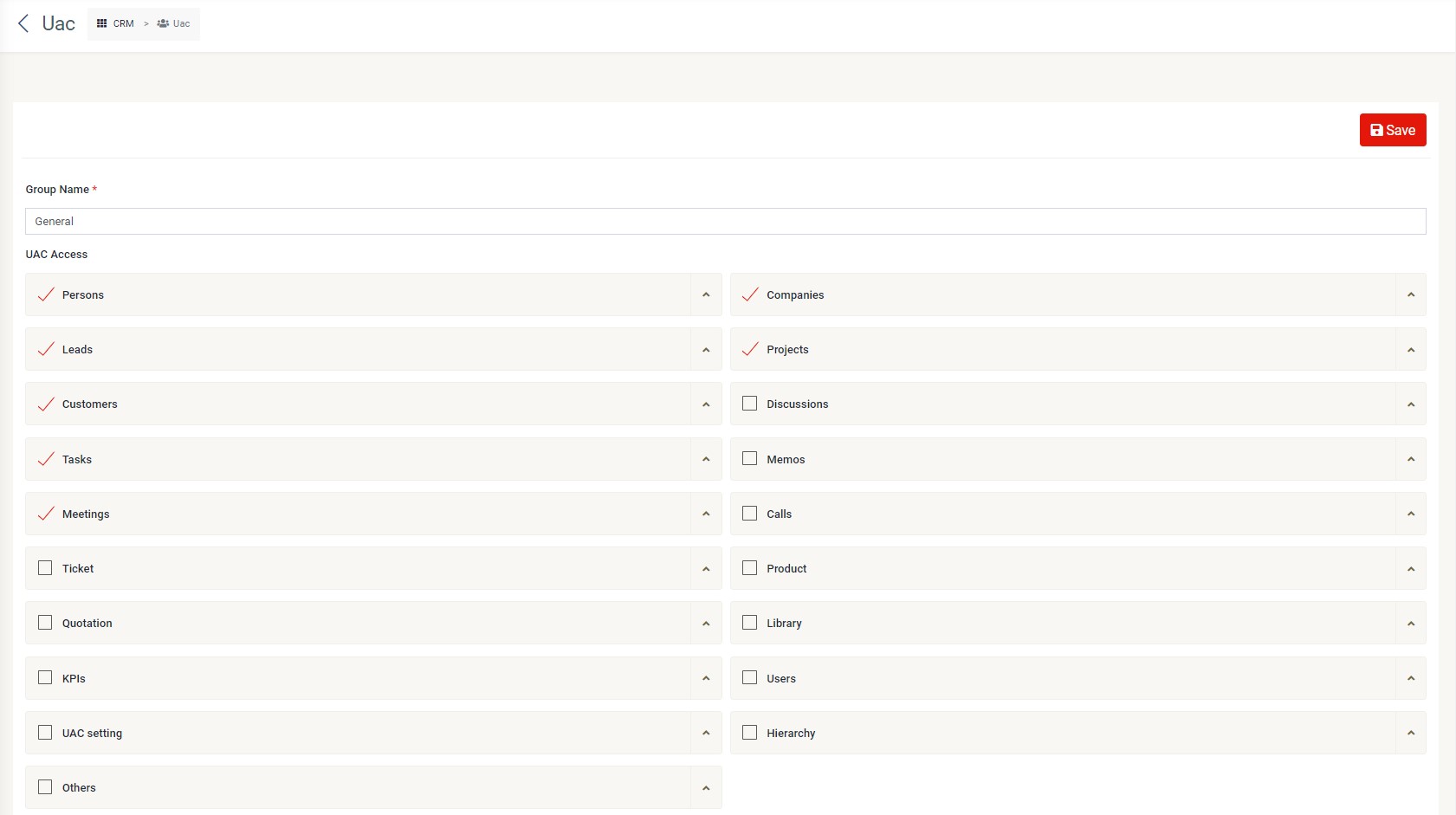 You can manage the UAC access in the specific group, such as persons, company, leads, projects, customers, discussion, tasks, memos, meetings, calls, ticket, product, quotation, library, KPIs, users, UAC setting, hierarcy, and others.