Hierarchy
Organize your user hierarchy neatly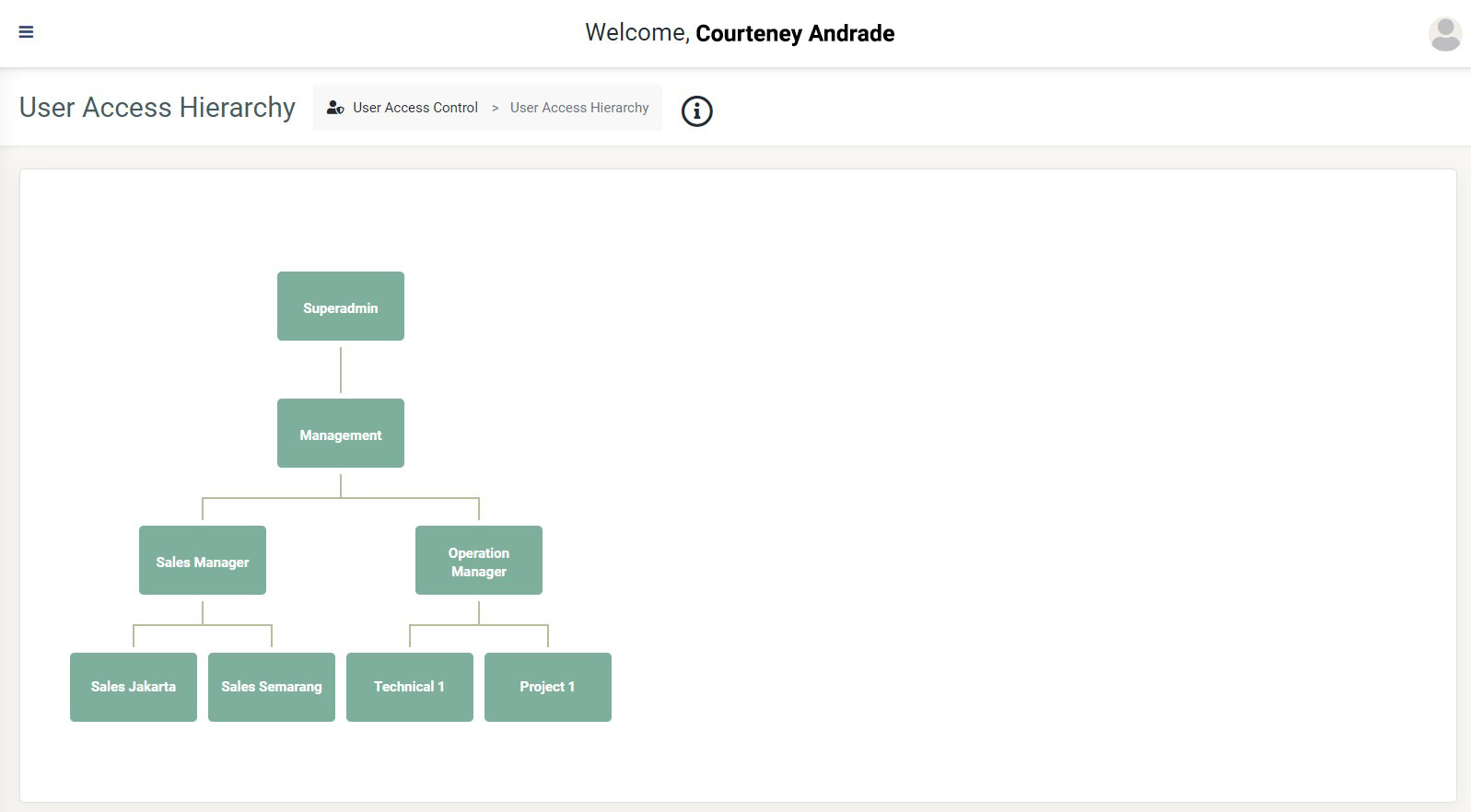 All registered user hierarchy in your account will be displayed here. So you can manage it easier.
Viewing instruction information
You can view instruction information of this hierarchy page by scrolling information button.

Then the instruction information will appear.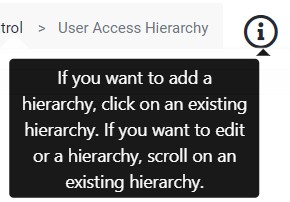 You can add new hierarchy node by clicking in the existing hierarchy.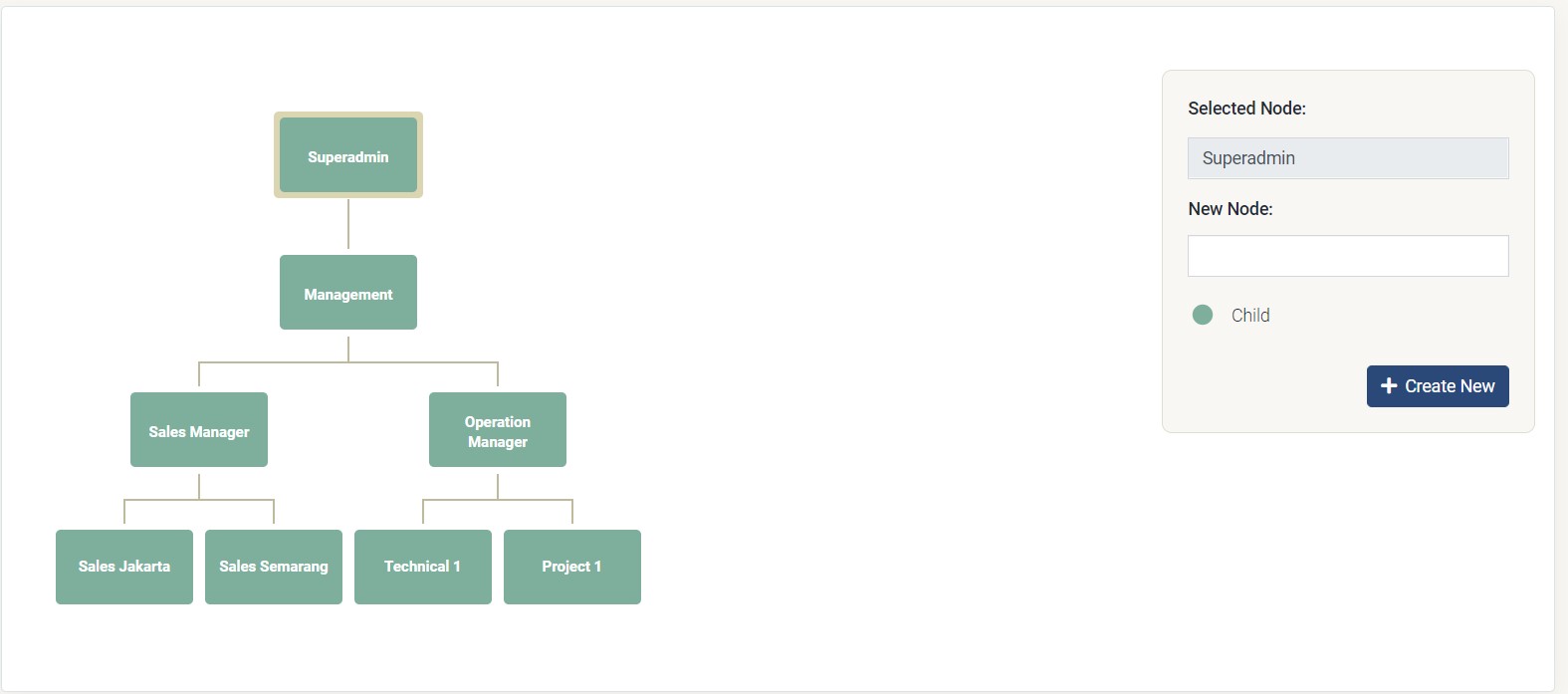 Check add hierarchy for more details.
You can edit existing hierarchy by scrolling the hierarchy. You will see the edit form on the right side of hierarchy.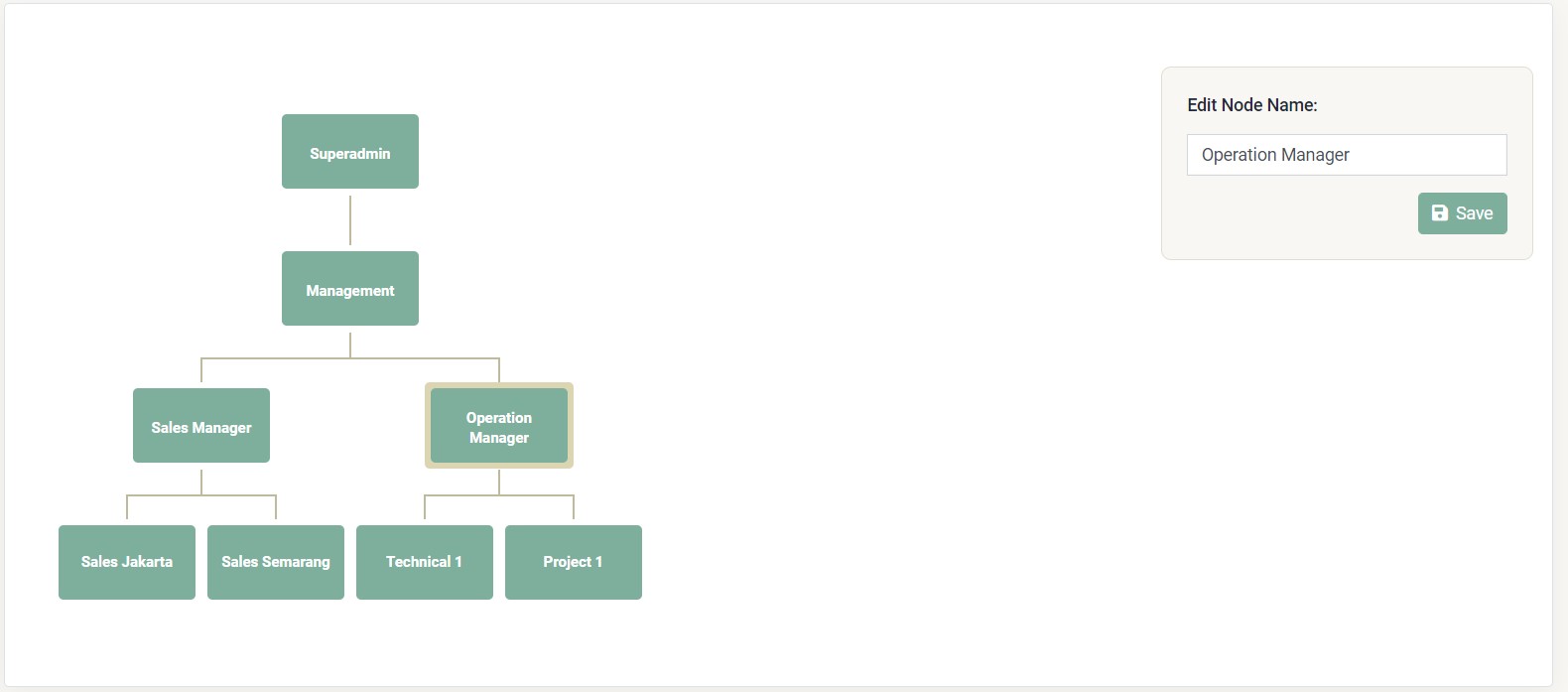 Check edit hierarchy for more details.